One of my goals is to help assist others in determining the most suitable way to maintain a strong online presence.  Consequently, your website design maintains a major role in regards to personal image and potential client influence.  A well-constructed, personalized website regularly effects client's decision making as well as search engine rankings.  These characteristics of a productive
website commonly drives the development and maintenance costs higher.  However, that is not always the case.
Our concept is to provide agency-quality work at a lower-than-agency price.  Most believe that a reputable, custom-design firm exceeds their budget.  Yet, we have designers that have done top-end work for demanding clients such as Disney, National Geographic, and Pepsi.  This top-quality website design is done at a cost that is much less than agency price.
Beyond quality, it's equally important to match it with condition.  A common question we are often asked is "why isn't my site productive?"  When you have a mass-produced website, you're going to get the same generic structure and code that thousands of others have.  With us, we structure and develop your website to specifically match your location and who you are.  Flexibility in personalized site design means you're no longer locked into a big development system.
Along the same lines of quality and condition, we pride ourselves on unmatched service.  You may have already noticed, I am deeply involved with all aspects of our company.  It is imperative that we set ourselves apart from competition with the very best customer service.  As result, we have continuously maintained long-term clients because of the personal attention and service that we provide.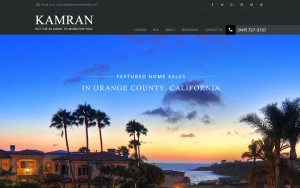 Collectively, our recommendation to you is to seek a unique and exciting design, flexibility, exceptional service, and reasonable pricing.  Fortunately, these are attributes that we deliver.  If you are looking for a company that has the ability to provide you with more options, freedom, and better quality than anyone else (at an excellent cost) then you have found us.