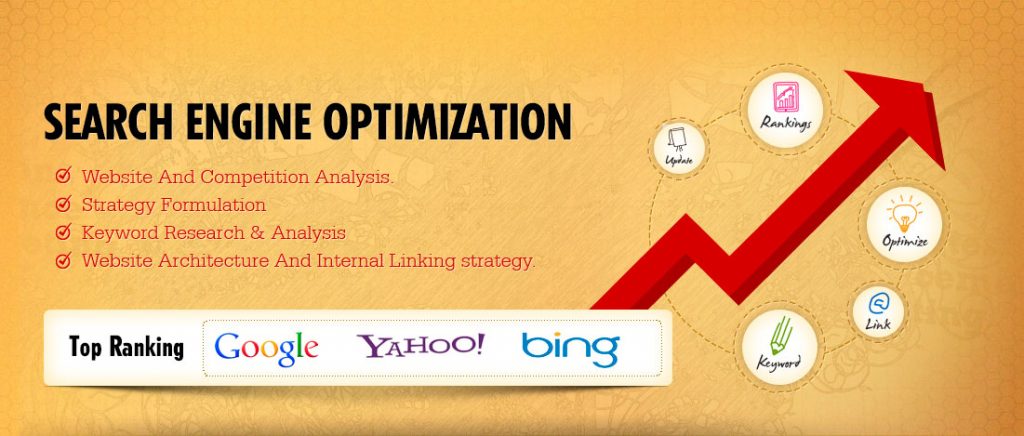 Generating quality traffic to your website is never easy. Here, you'll need a very effective SEO strategy that matches your niche. This guide will focus on the real estate industry.
Quality traffic means a lot to your business. Your success will depend on numerous things. First, you'll need to know the best way to use a real estate website and the best local SEO technique to generate more traffic for your own business.
Before anything else, we must learn first what real estate SEO is.
Real Estate SEO Defined
It pertains to the results that show up in search engines if someone looks for a professional who can help him sell or buy a house. To understand how it works, put yourself in the shoes of a customer. Imagine that you're planning to buy a house. You chose a location and the type of property you want to have.
A homebuyer often gets started in surfing the web using Google. He may use a search phrase like "house for sale in Phoenix AZ." Then he will start looking for a property that matches his needs and expectations and contacts the broker.
In that scene, you might be assuming that the person will just stumble on your website and choose one of the properties you have been selling. But that is not always the case. SERP's layout has changed. It became harder for business owners to get noticed on the web.
Since there more and more individuals and businesses that compete for real estate sales, you should consider more the importance of SEO and how your business can benefit from it. In the past, creating a website and publishing content are enough to rank high in SERPS.
But now, you need a more effective SEO strategy to rank higher and get into the first few pages of the search engine result pages (SERPS). You can rank higher by using important keywords that generate qualified leads.

What's the Importance of SEO for a Real Estate Agent Like You?
SEO is a big part of your success within the highly competitive real estate world. Since you have thousands of competitors online and even offline, you have to know to come up with a great SEO strategy. With this, generating quality traffic and leads to your website will be easy because your brand will be known to millions of people worldwide.
Today, people are looking for what they need using the internet. They buy clothes, shoes, devices, appliances, and even real estate properties through the web. Therefore, make sure they will find you and your business online.
SEO Tips to Help You Generate More Traffic and Leads for Higher Sales
You must bear in mind the 3 pillars: Local SEO, Onsite SEO, and Offsite SEO.
Tips for Local SEO
#1. Optimizing Your Page on Local Google My Business
Be sure your business is in Google-supported business platforms. When a potential client searches for a local business, he may likely see the map pack that features Google My Business pages like this one:
Be sure your business is a part of this. Also, be sure your profile is comprehensive and always up-to-date. Include the following:
The actual location of your business on the map
It's opening hours
It's website
Phone number
Description
Images
#2. Consistent and Clean Citations (NAP+W)
Citations are among the major local search ranking factors. In spite of the significance of keeping your citations updated (your business name, address, telephone number, and website or NAP), having inaccurate contact details is still possible.
Therefore, review all your current listings and ensure the information you have submitted is correct and the same with the NAP on your website. Keep in mind that Google uses this information invalidating its data.
#3. Add Schema Markup
Schema Markup is the way of forming your website's code. It indicates to Google the type of format it is taking. For instance, you may have a table which pertains a property that has fields intended for the price, bedrooms, bathrooms, etc.
With Schema Markup, you can make this table better for Google. Therefore, it will be more likely featured in the snippets and quick answers to Google. According to studies, the pages using Schema Markup obtain a 20 to 25 percent click-through rate.
#4.Concentrate on Review's Velocity and Quality
Customers are reading reviews before they visit a business. Many of them contact a business just after viewing a positive review. Online reviews not just help in establishing trust, but they are now a major local ranking factor.
Reviews are an excellent way of improving SEO, helping yourself to stand out in a pool of realtors who advertise themselves online. If your customers are mostly happy and satisfied with your service, be sure you ask them for reviews on Yelp, Google, Facebook, and other 3rd party review websites.
Tips for Onsite SEO
Onsite SEO pertains to optimizations that you're making to the content of your website. This will help Google understand the relevance of your website to a topic or a search term.
#5. Carry Out a Targeted Keyword Research
| | Keyword | | |
| --- | --- | --- | --- |
| General Keywords | real estate for sale | | |
| | San Diego real estate | | |
| Local Keywords | La Jolla real estate | | |
| | Carlsbad real estate | | |
| | Chula Vista real estate | | |
| Hyper Local Keywords | Stonebridge Estates townhouse for sale | | |
| | Stonebridge Estates condos | | |
Keyword research is perhaps the most overlooked and ignored element of SEO. This one is essential to understand consumer intent. Most real estate marketers spend several hours a day in their social media marketing strategy or content marketing, only a few spend time to learn how to perform keyword research.
If you're new to this, please follow these tips:
1. Use Google search bar for the long-tail keywords
2. Check the search queries in the Google Ads
#6. Use Long-Tail Keywords
There are two types of keywords: the main keywords and long-tail keywords or secondary keywords. Head keywords or main keywords are often short, very competitive, and general. For instance, real estate or house for sale.
If you want your website to reach the first page of SERPs using this keyword, then you should beat the well-established high-authority websites. This is why you should use long-tail keywords.
Around 70 percent of searches made using Google involve long-tail keywords. The longer your keyword is the higher its intent. This will make your long-tail keyword convert better.
#7. Optimize the On-Page Aspects
Onsite SEO for local real estate needs slightly different strategies than the national real estate. Your NAP should exist all over your website. Also, that should be the same NAP you have been using for your local citations and listing. Use your state, town, or city names in the title tags, body copy, and meta descriptions.
Pick a website platform that uses the Schema of local markup. For real estate, make sure that all your listings are indexable and with the XML sitemap. Without this, you cannot take advantage of the amazing SEO worth of real estate lists.
#8. Make Local Content
Creating informative content that informs, educates, and engages people over your whole client life cycle is necessary for any business that wants to remain in the industry for a long time. So, update your old content now and replace it with something more interesting, informative, and compelling.
#9. Use a Compelling Headline
When writing new content, be sure the viewers will read it all over. The headline is important. It should not be boring and eye-catchy. Come up with something that sounds good to ears or else your potential customers will leave your website for another.
#10. Add a Video
A marketing video that introduces your agency and its properties can help you also in generating traffic, leads, and of course, sales. When creating a new blog post or webpage, you might be adding images to it. Aside from images, it will be nice if you add a video or two in your content. The video should explain correctly and precisely what is in your content.
#11. Make Sure Your Images are all Optimized
Adding a listing, photos, or stock images to your website seems to be a simple job, but there's more that goes into getting them properly optimized.
#12. Optimize Your Site for Mobile Discovery
Make sure as well that your website is easier to access through tablets and smartphones. Run your website via the mobile-friendly test tools. Also, there are paid services online that can turn your website into a more responsive and mobile-friendly website.
#13. Focus on How Fast Your Website Loads
Not all people can wait for your website if it is taking forever to load completely. If you don't notice, many of your potential customers want to see whatever they want as quickly as possible. Therefore, your website should take a few seconds to load completely. Probably, the loading time should be a second or two and longer than that will drive people away.
#14. Configure Google Analytics for Tracking Organic Search Performance
If you don't gauge how progressive your online marketing plan is, there's no way to enhance it further. Here, you need to use Google Analytics. You must create an account today so that you can start monitoring your digital marketing campaign. This should be one of your priorities.
#15. Strategic Internal Linking
Your web pages should link to several related pages. It should help you group your website's resources together and give a clear and logical path for users. By doing this, your visitors may likely stay on your website and read your content thoroughly. Just think about Wikipedia and the way it uses the internal links it has to have an idea.
#16. Review Your Content for Useless Links
Having internal links that are no longer available can annoy your visitors. It can even have a negative effect on the rankings of your website. Good thing, there are tools on the web that may help you scan your content for broken or useless links. Choose a reliable one, download it, and enter the URL of your website in the crawl box, get it started, and let the platform do the rest.
#17. Make a Sitemap and Send it to Search Console
Sitemaps are the files in which you give information regarding posts, pages, videos, and other content available on your website. If your website doesn't have a sitemap yet, then you can create one by using one of the free online tools like WordPress. After creating a sitemap, send it to Google Search Console.
Tips for Offsite SEO
Offsite SEO is the 2nd pillar that requires optimization. In real estate, this will mean building local backlinks, citations, and reviews on famous platforms. You do not need thousands of backlinks. Quality is more important than quantity. A content with high-quality backlinks is more likely to obtain a higher ranking and generate massive traffic.
#18. Get More Reviews on Yelp
90% of internet users read reviews posted on Yelp, and many of these people trust the authors of those reviews just like how they trust their friends. Yelp is a popular review website for various businesses and niches. It does not only help in closing the conversion, but you can also use it to take your website and business on the first page of SERP for the local keywords.
#20. Optimize Your Page on Facebook
Don't forget to re-check your business page on Facebook. People are also using Facebook to search for a house for sale in their preferred location. They often go to Facebook pages with star ratings.
If you have been encouraging your clients to write a review for your agency after the sale, your potential clients will be happy to read them. All it needs is getting optimized. How? Just include your contact details, your website, and your targeted keywords.
What to Avoid in Real Estate SEO?
While there are many things you need to do in real estate SEO, still you should be extra careful and remember to avoid doing the following:
1. Overstuffing your keywords. Avoid loading every sentence and paragraph with your keywords to avoid getting yourself banned by Google. It also involves using irrelevant terms as keywords.
2. Linking your website to directories and lists
3. Using black hat SEO strategies
4. Using duplicate or plagiarized content
5. Outsourcing localized content
6. Not adding videos and images to your content
People are searching the internet right now to purchase or sell real estate. Will they find YOU or your competitors? 
For information on our Real Estate SEO packages, go to: SEO Features & Pricing
See this article at:  https://www.bravodemand.com/a-guide-on-real-estate-seo