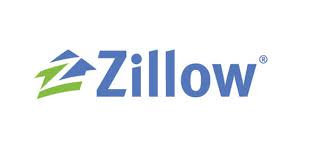 There is much discussion in real estate circles about Zillow's announcement that it plans to acquire Trulia. Agents want to know what it means for them.
There will always be organizations vying for a majority of the internet exposure and therefore the larger share of the universe of leads. Often, over time these companies will come and go in prominence. In the past it has been Realtor.com, largely because of their advantage gained by a monopoly on MLS information from their relationship with the NAR. Now there is some shift in the status quo toward Zillow. I think that's rather ironic because Realtor.com's information is usually much more accurate and up to date. But Zillow, through better and more creative marketing, is capturing the many viewers who don't know any better.
I don't think it changes a lot of things from an agent's perspective, other than where you place your dollars for additional exposure. The large organizations that are most creative and prominent will garner a majority of the internet 'home search' traffic and will have the clout to sell their internet real estate space to agents for as much as the market will bear. We have found two things to be commonly true with these large companies by nature of their business model.
One is that by focusing on the big, national picture in seaking viewers, they will be presenting mostly broad and generic information to buyers when it comes to the highly localized, knowledgeable, up-to-date and specific information that ultimately a viewer is going to seek before finalizing a purchase of the magnitude of a house or property. That might be fine for a potential prospect's initial search (in fact it will be where they start first), but for more specific information and help, viewers will still need to seek out local, expert agents in their area of interest. That information is much more difficult for a large, national company to provide.
Two is that, by focusing on the large, national pool of agents' marketing dollars, there will still be an issue of placing their agent clients into a very large pot where it will be very difficult to stand out among the masses and those who will stand out will be those who are willing to spend the most. And in that pot, will be the opportunity for finding much of their competition right there with them.
Acquiring good leads from the internet is in itself generally a two-fold process: 1) gaining exposure where the potential prospects are at on the internet and 2) when they find you, being able to get and keep their attention and elicit a response from them.
So in regards to the first concern, the Zillows and Realtor.coms can't be ignored for their ability to put potential clients in front of you. Neither can placement in Google, although you will be competing with the aformentioned companies and their much larger marketing dollars for the first page or two of exposure there. And the same is true about many other marketing venues. To the extent that you have the marketing dollars, it is good to place yourself in these large pools of viewers.
In regards to the second concern, that is where your website comes in. It is vitally important to have one, common, final destination for internet prospects that find you (through whatever means you can afford to employ) that quickly establishes you as credible, professional and solid (if not a unique) resource in the real estate areas (location and type of purchase) they are looking for. Otherwise, they will bypass you and move on until they find what they are looking for.
How does your website accomplish those things? In terms of presentation, it does not necessarily need to be the most beautiful website a viewer has ever seen, but it is important to meet certain levels of presentation and professionalism. If it looks like some money has been spent on it to look somewhat unique, clean, and eye-catching, it will gain credibility (just like a well-constructed, prominent yellow page ad does for a business in it's category). Equally important, is that it quickly offers up what most viewers are looking for: how can you convince me that your background and/or expertise can help me in particular, and do you have the specific, up-to-date, local information (homes and properties first and specialized resource information second) that I am looking for? The resources presented inside the site should back up the claims you make that you are the one who is qualified to help them with their needs.