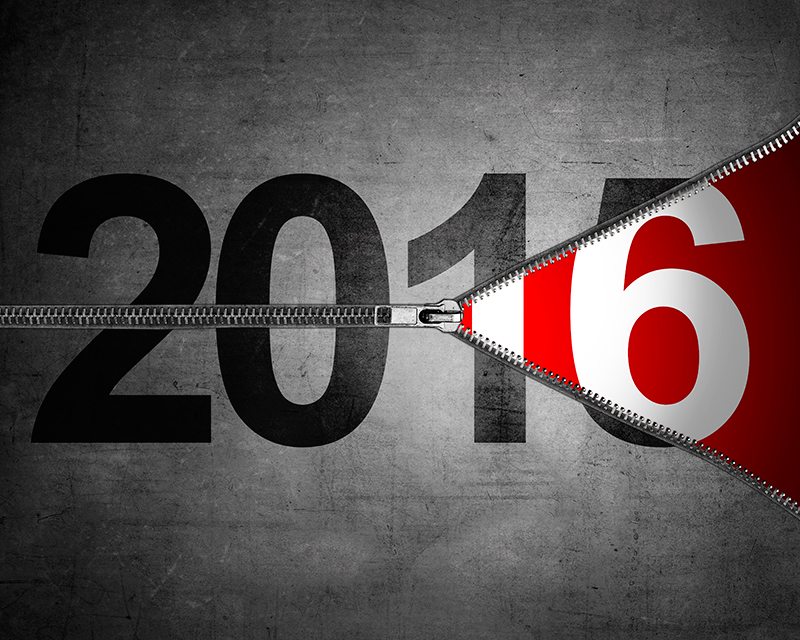 Well, 2016 is quickly approaching.
It's time to assess what happened in the online world in 2015.
We need to start looking towards the trends that we can expect to see in the coming year.
Without further ado, here are my predictions for the dominating search engines, changes in mobile traffic, and the forecasted trends for social networks such as Instagram and Youtube.
Search Engines
As of October 2015, Google far surpassed the search engine traffic of its major competitors, Bing, and Yahoo, with 63.9 percent of all internet search traffic. Bing was used for 20.8 percent of all searches in 2015 and Yahoo rounding out the bottom of the market share with 12.5 percent of all search engine traffic. With no surprise to anyone, Google should continue to dominate the search engine wars in 2016, and in the years to come, unless another search engine rolls out a game-changing strategy that none of us were able to see coming.
Mobile vs. Desktop Traffic
Starting in May 2015, mobile traffic exceeded the amount of desktop traffic for the first time. This trend is only expected to continue as more and more people get rid of their desktop computers in favor of tablets and smartphones. The algorithm update that Google rolled out this year that penalizes sites that aren't optimized for mobile will only cause this trend to increase.
According to Adobe, early numbers estimate that 30 percent of 2015 online holiday shopping will be done on mobile, leading to the further growth of mobile apps for e-commerce using technologies like ShopGate. As we see mobile app usage continuing to increase, we have also noticed the demand to use those mobile apps on desktop and laptop devices, and see software like Andy OS filling that demand.
Social Networking
According to Statistica.com, social networking is one of the most popular online activities, with almost three-quarters of internet users visiting market share leader Facebook at least once in 2015 (as of April). Overall, 73 percent of internet users had at least one social networking profile in 2015, which is a huge increase from the 48 percent of users that had a profile on 2010. It is expected that by 2019 the number of social media users in the United States will grow by about 20 million users from 180 million this year to 200 million. Below is a breakdown of the market share among social networking sites, along with predictions for each site in 2016.
Facebook
Facebook currently dominates social network usage with 54.4 percent of the social networking market share. Facebook traffic is expected to hold a similar percentage of the market share in 2016 in North America, but will continue to gain users in new regions, especially if they are able to break into the Chinese market as expected.
YouTube
YouTube currently holds 22.2 percent of the social networking market share, which is a share they may struggle to maintain with all the new video based social networking options that have rolled out in the last few years. One of the ways they are hoping to increase the number of visitors is through YouTube Red, which is a new paid version of YouTube that brings competition to service providers such as Netflix and Hulu. There has been some skepticism as to whether YouTube users will be willing to pay for a service they have been using for so many years for free, but YouTube is betting on the increased quality of videos, as well as expanded options such as downloading videos, to entice users to buy the service.
Twitter
Twitter has rolled out a lot of major changes this year, including the curated Moments, feed, polls, tweet collections, and polls. Despite these moves, Twitter's growth was slow in 2015, with only an increase of 11 percent, for an overall market share of 4.8 percent. Twitter is likely to continue to try new ways to increase their market share in 2016 with new features such as allowing tweets to be edited, offering new emoji tools, enhanced engagement options for events (such as customized emojis), and continuing to encourage those with customer service questions to turn to Twitter as opposed to reaching out to companies via other avenues.
There are rumors that Google is considering purchasing Twitter to replace Google+, which would be a huge shake-up in the world of social networking. Twitter has already teamed up with Google by providing Google with data to power search results, and Twitter's small business groups worked with Google ads on a new marketing campaign. Google doesn't want to lose any ground to Facebook in the advertising market, and losing its access to social search with the loss of Google+ could really hurt Google's bottom line.
Reddit
Although Reddit typically isn't one of the networks that come up when people talk about social media, Reddit currently accounts for 4.45 percent of social networking traffic, making it the third most popular social networking site behind YouTube. Reddit's share of the market is expected to stay steady for precisely because it's not as well known as other social networking sites, but shouldn't lose any ground due to its legion of loyal users.
Pinterest
Pinterest had the second-largest reach among the U.S. online population in 2015 with a 31 percent usage rate, but only accounts for 1.34 percent of the market share. As of the second quarter of 2015, U.S. consumers were more satisfied with Pinterest than any other social networking site, which bodes well for its growth in 2016. Another feature that is expected to bring in more users is the enhanced search options that were rolled out in 2015, which allows you to search by what is pictured in a pin.
LinkedIn
LinkedIn's 1.34 percent of market share is likely to remain steady, as there is no real competitor in the business networking space, however, we think one to watch is Opprtunity.com. LinkedIn is expected to roll out better ways for recruiters to utilize their data in 2016, which could possibly slightly increase the number of people using LinkedIn to search for employment.
Instagram
Instagram had a good year in 2015, with it proving to be one of the most popular social networking sites for teenagers and millennials. It currently has 1.32 percent of the market share, although that may drop slightly as Instagram rolls out more ads in 2016.
We also see ad-blocking apps and "Buy" buttons on social media, including Facebook and Pinterest, continuing to increase in usage.
Overall, it looks like there shouldn't be a big shake-up in market share across search engines or social networking sites, although there are a lot of new features rolling out which could prove to be big game changers. In addition to the sites and networks I've mentioned above, it's important not to forget about emerging platforms, sites, and networks such as Periscope and Snapchat. See you in 2016!
About the Author: Seth Rand – Seth Rand, Founder and CEO of Rand Internet Marketing, is an internet marketing speaker, author, and consultant, specializing in search engine optimization marketing and social media marketing. Rand Internet Marketing, is an award winning firm specializing in responsive WordPress and Magento e-commerce website design, development, and internet marketing. Our internet marketing services including SEO (search engine optimization) and Google Adwords PPC setup and management, online banner advertising, social media marketing, and online content marketing.
Read more at: Business.com