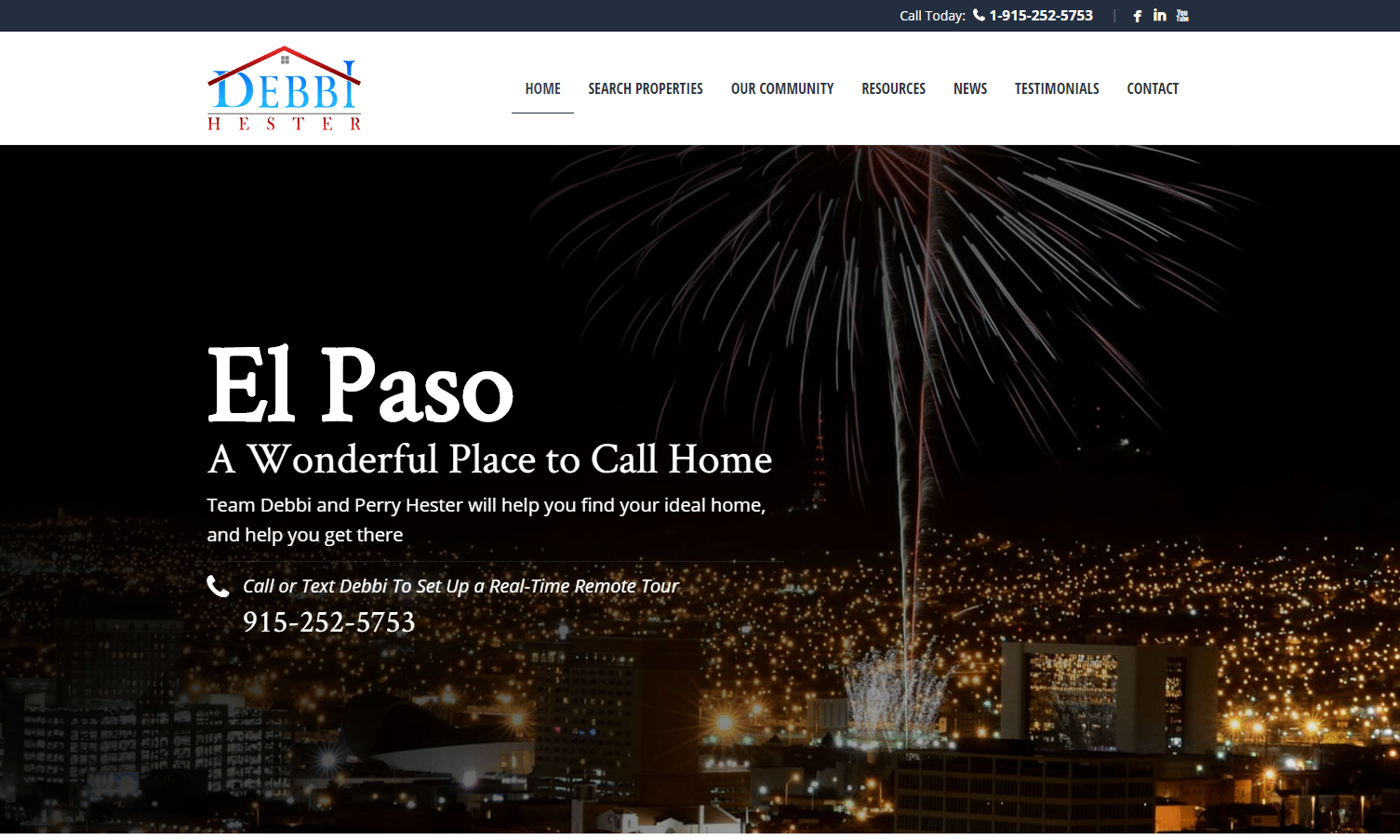 You feel most comfortable when you are home in the whole world, and home is an essential ingredient to a meaningful life. Moreover, as you set out to purchase or build your home there is much anticipation as you start building equity, and it is a valuable investment for your future. To move into a new home, you cannot live in an empty room, so you need to consider décor and furnishing.  Property tax and insurance and on-going expenses like payment of utilities, cleaning, and maintaining adds to your expense list.
Likewise, your website is the lifeline of your business, and it communicates 24*7*365 with your prospects and customers. A practical and engaging website can help to level the playing field with even large competitors.
You may start with few basics like the home, a product/service page and contact us page. However, gradually you give offers, add blog posts, and your offering pages continue to grow.
It difficult to calculate an ROI for a website, but a badly built website that drives no business will cost you more than investing in a website that boosts your bottom line.
"By doing it right,  you will reap the benefits for years to come. But if you compromise on quality, you are about to embark on a long and daunting journey.

When you plan on building a home or a website, you must look at it from different angles.
Poor planning, bad design, and inadequate budgets can result in some wayward, catastrophic and awkward mistakes. You have to think through and exactly know what you need and want to have. Also knowing when to make the change is as important as knowing what change to make. You need to think through what you do not need or want, especially if you are on a tight budget.
Strong foundation
You cannot build a good building or business on a weak foundation. Sure one can patch it, but it's an expensive proposition.
You cannot build you home on the sand. Using 'B grade material' in an earthquake prone zone, may be cost-efficient but it cannot withstand danger and harm from any geo-technical faults.
Similarly, your business website needs to be built on solid ground and distinguish your company from your competitors.  It needs to share with the world what your business stand for and that you will stay strong when hard times comes?
Reality Check of Your Current And Future Requirements
You get to know your college pal is buying an 5 bedroom apartment in a posh locality or buying a pool table. Would you also buy even when you don't need it or if you can't afford all the bells and whistles? You would need to consider the needs of the family members.
Just because your competitor has added a new chat feature,  doesn't mean you have too to add it. Your website is real estate for you in the virtual world. Every feature on your site is like a 'piece of furniture in your home'. You only add it to your site needs to suit your business plan.
First and foremost, your website has to show your audience your personality and what you are and how do you go about. You need to articulate your product or service's unique value that resonates with customers, telling them something they want to hear and reinforcing their beliefs. And by focusing on serving your clients well, you are bound to succeed.
Your Site Map Is The Blueprint
Just like every house you build starts with a blueprint, every website starts with a sitemap. It defines the structure of your  website – hierarchy, features, size, and more.
You need to work jointly with your partner and arrive at a sitemap that:
Meets your goals
Makes the site easy to navigate
Be realistic considering timelines and budget
Also, to be found, it is necessary to have a search engine friendly sitemap that keep them informed about any changes on your site.
Connect & Communicate Effectively
Life will get very boring if you do not know your neighbors or your neighborhood.
Your social media connections are your friendly 'neighbors', who can help your website stay connected to the outside world by spreading the word. By allowing them to comment on content you get to know what's going on in their mind, and enabling conversations with other commenters helps you amplify your content and get social verification on its usefulness.
You need to share your home address for people from across the street and across the border who need to know where they can find you. You need to ensure your co-ordinates visible to all when you interact with your 'neighbors'.
You need to make visitors feel welcome and want to visit often with new engaging and relevant content or offers on a regular basis.
Take Expert Advice – Work With People You Trust
While building a home, most of us do not understand the nuance – it is important find time and do your research and find the right partner. You can consult architects, builders, engineers, interior decorators to help you in arriving at the budget for your dream home. If doing this by yourself, you may be 'penny wise but pound foolish'.
If you are building a website – find the right marketing and technology expert to guide you as to where you absolutely should not cut corners and where you can save a few dollars. They will also help you lay a strong foundation and deliver on your goals and adding elements to enhance your website in phases.
What You Don't See Does Matter
All you want is  a good-looking house, just like you want a WoW-looking website. But problems are sure to arise if the behind-the-scenes elements are overlooked.
Builders and contractors worry about piping, insulation and wiring. Marketer thinks about customers and their needs, the different content formats required to communicate the message, and web developers think about browser compatibility, schema markup, and load times.
Expect Maintenance
You do not want a leaking tap or loose door handle or dusty floors or cobwebs in the ceiling. You need to clean constantly and do some fixing in some areas. Similarly, your website needs to be spring cleaned at frequent intervals. Check if the people are commenting are having a genuine profile and delete the spam content.
To have a healthy site, it's necessary to update the plugins and updates on a regular basis. You may also need support from your technical team to maintain the security system on your website or take a backup of the site content.
Return on Investment – Consider Value
What's the difference between a $100,000 house and a $300,000 house in the same neighborhood? The materials? The floor plan? It's a combination of many things.
Even if you plan on cashing in from the investment selling your home in five or 10 years, you need to profit from the sale. If you have been a victim of rising rent or facing the hassles of costly moves, building a home can stabilize your housing expenses and at the same time creating an asset.
Your website opens your door by inviting potential customers into your business by checking you out. If thoughtfully and purposefully built, an average website design will survive for a life-cycle of 3-5 years before starting to look dated or grungy. So ensure it's built to get the maximum ROI.
The Bottom Line
Quality counts – and makes a lot of difference.
"When you invest in quality, your website will have click appeal and your home will have curb appeal.
When you don't…well…let's just say the contractors and web designing companies will be glad to hear from you.
What is your view about building your website? Having read this article,  do you get a feel that you thought through the whole thing? Having given much thought and consideration to what will work for you, have you taken the time to think about what won't work?
Look forward to your comments.
Part 2 of the Post discusses 'Why Designing A Website Is Like Renovating Your Home'. To know what works in your new home, requires living in it for a while. Soon you will begin to see what is missing.
Image Courtesy: Flickr
Article was first posted in Marketers Touchpoint
For more: