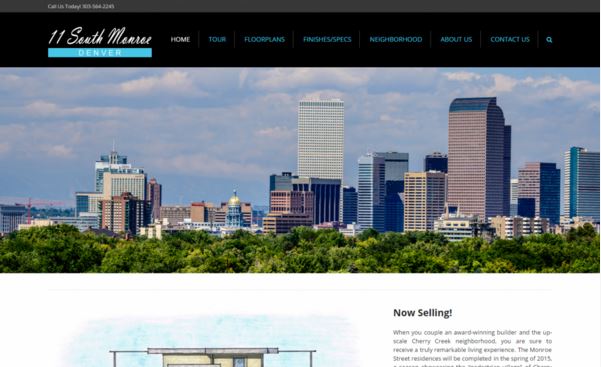 Today almost every new business wants a mobile version of their website.
But are you going to have one design for the iPhone, another for android or Windows mobiles and also for the iPad and Kindle?
With Digital Transformation at its peak, the number of devices, platforms, and browsers that need to work with your site are growing.
Responsive Web Design (RWD) is an approach, whereby a designer creates a Web page that "responds to" or resizes itself depending on the type of device it is being seen through. That could be a 17-inch desktop monitor, a 15-inch laptop, a 10 or 7-inch tablet, or a 4-inch smartphone screen.
RWD represents a fundamental shift in how we'll build websites for the decade to come.
As the user switches from their laptop to iPad, the website will automatically switch to accommodate for screen resolution, content orientations as landscape, portrait or square and automatic image adjustments. You don't have to double tap, pinch or zoom when device is changed.
Simply put your web page should look good, easy to use regardless of device used.
RWB uses cascading style sheets (CSS) and HTML to resize, hide, shrink, enlarge, or move the content, to make it look good on any screen.
In recent years, the internet has experienced a drastic rise in mobile website traffic. Browser-equipped phones will outnumber traditional computers at some point. Touchscreens are becoming increasingly popular. Right now touchscreens are mainly on smaller devices, but many laptops and desktops on the market also have touchscreen capability.
Consider some best practices in RWD:
Check your traffic via Google analytics to find out where your users are coming from.
Start with mobile first approach and build site with smallest screen.
Focus on most important content to stay on minimum size screen.
Design considering mouse scrolling for desktops as well touch screen swiping for mobiles.
Consider fingers of all shapes & sizes for touch.
It should be compatible with iOS, Android, Windows or BlackBerry.
Optimize the site for peak performance to load quickly regardless of device.
Finally test your design on actual devices.
Here are few great examples of RWD:
Boston Globe covering news about Sports, business & Tech, Politics etc. Simply go to the site and re-size your browser window: the website will automatically adjust to the current width of your browser.
Target' corporate website content changing news, images as per the device
The NASA website with so many interesting features gets accommodated itself on any screen size
Finally all this new flexibility of fluid layouts to resize the images, page orientations, columns movement, reordering, and font's alteration helps to optimize the customer experience.
Content from: