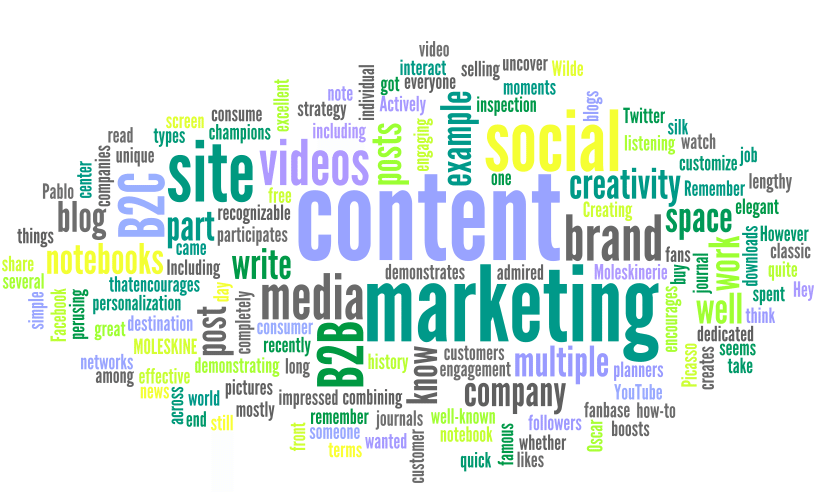 Small businesses need content marketing to connect with customers. Content can improve search engine visibility, build credibility in the business community, and help you earn reviews from customers. Many small businesses understand the importance of content marketing, but fail to realize its potential as a business growth strategy.
Unless you produce small business content at a consistent rate, your website will feel stale, your brand will seem less credible, and some people may wonder if the company is still in business. Consider these tips for producing regular small business content that gets your brand noticed.
Consistency is Different from Prolificacy
In other words, don't post something just to do it. The amount of content you produce can help to a certain extent, but producing too much content can make your brand seem fake. Instead, focus on creating high quality content and delivering it at regular intervals. You don't need to upload a new blog every day; just don't wait 2-3 months down the road to do it, either.
Create a Content Schedule
To stay on track, consider creating a content schedule. While you don't need to create an editorial calendar for the entire year, you may want to develop a rough outline for everything you want to post and when you want to post it over the next 2-3 months. Pencil in content ideas for seasonal events, the company anniversary, and customer appreciation spotlights.
Diversify Your Content Assets
Simply updating a blog every week helps, but a colorful content strategy can do so much more for you. Brainstorm new and innovative ways you can reach your audience. Conduct a Twitter poll about your latest product launch. Polls, quizzes, and surveys are double duty content assets. They encourage brand engagement and provide you with actionable feedback.Invest in a short-form video campaign over a few months. Reformulate the information in a piece of content for different forums. Recycling content can help you maintain consistency during months when you're too busy to develop something new.
Listen and Engage
Not all successful content is dreamed up in a marketing meeting. Social conversations and reaching out to product reviewers also counts as content marketing. If you notice that an Amazon video review was particularly flattering, share it on social media with pride! If your local fair is about to take place and one of your followers asks a question you know the answer to, don't be afraid to respond through your brand's account. You can even add a heartfelt note about seeing everyone at your booth.
Include Your Whole Team
Whether you use an outside content writer or you produce your own stuff, you never know where the next best idea will appear. Encourage your employees to keep content in mind and to offer suggestions for reaching consumers. Your young finance manager could have a knack for creating snappy Twitter posts. Tap into your company's collective intelligence.
Set Up a System of Accountability
Unless you can easily see results from your content, you may start to slip away from consistency. Use Google Analytics or another analytics platform to see howmuch interest your content generates. The tools provide data-driven details, including how many new and repeat visitors have looked at your articles and where visitors go after they finish looking at a page. Do they go to your e-commerce shop, leave the page, or read another article? Use the feedback to inform your future content posts and to optimize non-performing pieces.
Consistently producing small business content can bring your team together, generate excitement about your brand, and help you see the return in your content marketing investment. Whether you've had a content strategy in the past or you're ready to start boosting your online presence for the first time, posting content regularly will enhance your small business marketing efforts.
For more information, check out Small Business Trends